MEET DEMOCRATIC WHIP KATHERINE CLARK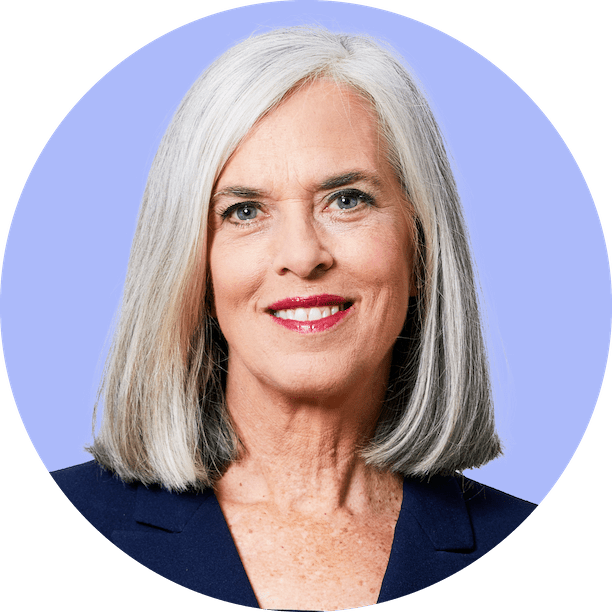 Working for you
Congresswoman Katherine Clark is a force for change, determined legislator, and advocate for justice.
Katherine has always viewed politics as a means for positive change. She believes that our success is intertwined, and when we uplift others – especially those most often left out and left behind, all of us are stronger. 
Every day, she uses her voice and position as Democratic Whip to deliver on the issues families are talking about around their kitchen tables.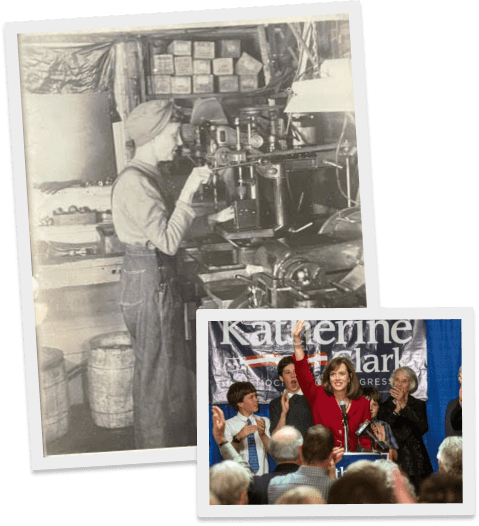 Path to Leadership
Katherine grew up having dinner every Sunday with her grandmother, a World War II factory floor worker who was a real-life Rosie the Riveter. Around that kitchen table is where she saw the power of public service and stepping up to commit to something larger than yourself.
It was that spirit that prompted Katherine to first run for School Committee in her hometown of Melrose and eventually, for Congress. She saw the issues facing women, children, and families and was determined to build a stronger and more just country where every person has a fair shot at success.
Katherine has carried that vision through every position she's held. She is a consensus builder among her constituents and colleagues, who elected her Democratic Whip of the House in 2022. Now, Katherine uses her position in leadership to help advocate for families nationwide – recognizing that when families are successful, America is successful.
Partnered with civil rights icon and the late Congressman John Lewis to lead a historic sit-in on the House Floor, calling on the Republican-controlled body to allow a vote on common sense gun safety reform.
Elected

Democratic Whip

by her colleagues, making her the

second woman to ever serve at the top of House leadership

, and the highest-ever ranking woman from Massachusetts.
Co-chaired the DCCC's Red 2 Blue program in 2018 that led to the Democrats' blue wave.
Led the fight to save child care when the pandemic hit, securing $50 billion in federal relief funding to keep our providers in business, our kids in classrooms, and allowed parents to work. 
Passed into law comprehensive substance use bills that address newborns suffering from opioid exposure, the unique needs of youth, and the shortage of treatment professionals.
Sponsored the first comprehensive bill in response to the #metoo movement, which would provide justice for survivors of sexual harassment and assault and accountability for perpetrators.